Mutual trust is important for us and for partnership!
Content Marketing or Native Advertising? - AdsJumbo Native Advertising, Monetize Apps, Websites
Digital marketing includes hundreds of concepts and approaches that are closely related to each other. Some of them can be replaced by others, and some are only effective when combined.
The value of content marketing is undeniable. It's an effective method to establish your brand as an industry expert and build relationships with your customers.
Native advertising is another approach we're going to talk about today. Copyblogger's survey says almost 50% of respondents don't have a clear idea of what native advertising is, let alone the fact that many people in the advertising industry mix up this advertising technique with content marketing.
Both content marketing and native advertising are impossible without two crucial aspects: content and media. Both marketing methods help brands reach similar goals, e.g. build brand awareness, attract new prospects, etc. Does it all mean the terms 'content marketing' and 'native advertising' can be used interchangeably? Of course not. And we're here to explain the difference between native advertising and content marketing and highlight the importance of combining these marketing methods.
Content marketing vs Native advertising
Before we identify the relationship between native advertising and content marketing, let's define the terms first.
Content marketing explained
What exactly is content marketing? The Content Marketing Institute defines it as:
'a strategic marketing approach focused on creating and distributing valuable, relevant, and consistent content to attract and retain a clearly-defined audience — and, ultimately, to drive profitable customer action.'
In other words, if you want to benefit from content marketing, you need to create high-quality content that appeals to your customers' pain points and answers their questions. Then, to make your message work, you should put this content in front of the relevant audience. You should also know that content marketing doesn't stop at the process of content distribution. After you publish your well-crafted piece of content, you need to maintain its quality and relevancy.
Therefore, effective content marketing includes four stages:
Market research. To sell your product or service, you should offer it to people who need it. To offer it to the right people, you need to know how they differ from the rest of consumers. To learn what makes them different, you need to conduct market research.
Content creation. When you know your target audience and what encourages them to turn to brands like yours, you are ready to start the content creation process. This step consists of lots of sub-steps – from coming up with the topic idea and aligning it with keywords that have decent search volumes to providing a powerful call-to-action that turns a regular piece of content into a sales pitch.
Content distribution. Joe Pulizzi, founder of CMI claims he spends 20% of his time on content creation and 80% on content promotion. Which is fair enough given the fact your high-quality content won't bring any results if nobody sees it.
Content audit. Most content marketers make a huge mistake never going back to the content they posted. Over time, their blogs get filled with outdated, stale content that can hardly provide any value to potential customers. Revisit and update your content periodically to ensure the information there is still up-to-date.
Content marketing involves various marketing channels and can help in achieving different goals. Whether you choose to run your brand's Instagram account or submit sponsored posts to the world's most popular magazines – both approaches refer to content marketing methods. Successful content marketing strategy always aligns with the buyer's journey stages. This is where the marketing funnel comes in.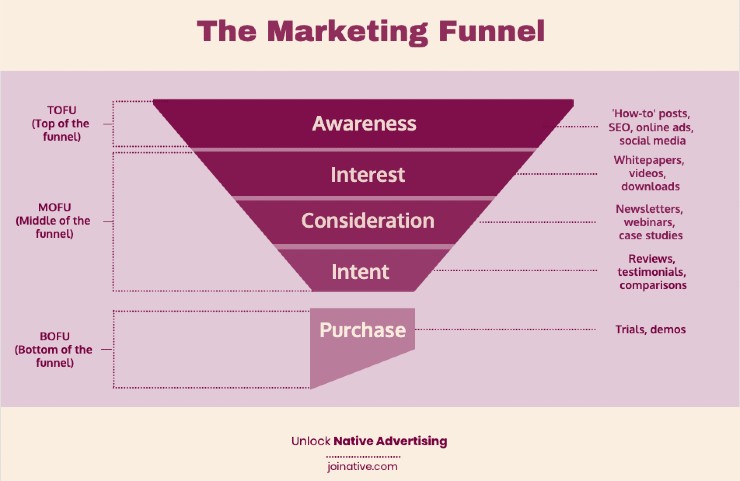 As you can see, content marketing may (read: 'must') take place at every stage of the customer's journey.
Native advertising explained
Now, it's time to define native advertising.
Simply put, it's a marketing method aimed at attracting the relevant audience with ads that match the look of the website they're displayed on.
In most cases, when we talk about native advertising, we refer to content recommendations that are widely spread across websites, especially blogs and magazines. However, in-feed ads, promoted listings, and paid search ads are also considered types of native advertising.
Want to connect with other native advertising experts?
Join the Native Ad Talks community on Slack and learn from other professionals, share your experience, and more.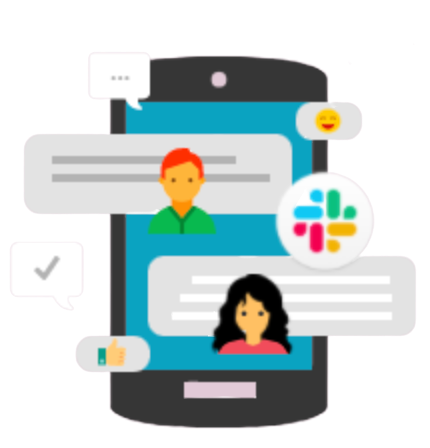 Still, let's get back to content recommendation widgets. A content recommendation widget is an area on a publisher's website where paid links are displayed. These links resemble the look of other suggested articles on a website, except for one element distinguishing them – the 'sponsored link' label.
Every time you scroll down another article on Business Insider, HuffPost, or any other world's most popular magazine, you find these 'you may like' recommendations. Your ad blocking software is on, no pop-ups disrupt your experience, and in half an hour you find yourself reading about the top 10 places in India that you're not allowed to visit. You've just noticed you're not on the HuffPost website anymore, and who knows how long have you been there already? This is how content recommendation widgets work.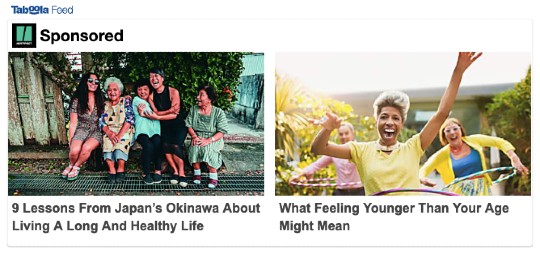 Remember the marketing funnel given above? Like content marketing, native advertising works best when aligned with the marketing funnel. It's especially effective for bringing in new leads that aren't familiar with your products or services yet. To reach these goals, marketers scale native advertising for the top of the funnel content distribution.
However, it doesn't mean native is effective only in the first stages of the buyer's journey. With the right targeting settings and well-crafted content, you can take your native ad strategy full-funnel and reach your consumers whenever they're on their customer journey.
So what's the difference between content marketing and native advertising?
Native advertising can't be completely opposed to content marketing, as it's rather the part of it. Here are the main points about native advertising and content marketing:
Content marketing is a marketing strategy that involves the processes of creation and distribution of the relevant content with its subsequent revisions and updates.
Native advertising is a form of advertising that involves the creation and delivery of ads that match the form of content on websites they're displayed on. Depending on the type of content promoted with native advertising, it can match different parts of the marketing funnel. This advertising type refers to the distribution stage of the content marketing activities.
Combine native advertising and content marketing for better results
As we've already figured out, content marketing is by no means a single asset – it's a set of deliberate actions. Content marketing requires combining different content tactics, native advertising included, in order to develop a strong marketing strategy.
With the growing popularity of content marketing, it seems that there's more content being created than the audience size that can consume it. In such a competitive environment, it's not enough to simply create quality content. You need to make your content seen.
Native advertising can become a natural extension of your content marketing efforts. Take the best of both worlds – the finest content of content marketing and delivery efficiency of native advertising – to grow your brand exposure.
How brands use native advertising in tandem with content marketing
Many successful companies already benefit from integrating their content marketing and native advertising efforts.
Babbel
Babbel is a learning app and e-learning platform created by language learning experts. The company runs successful native advertising campaigns reaching potential customers all over the world. The promoted post not only builds brand awareness but also potentially drives leads with a powerful 'Try for free' CTA at the bottom of the article.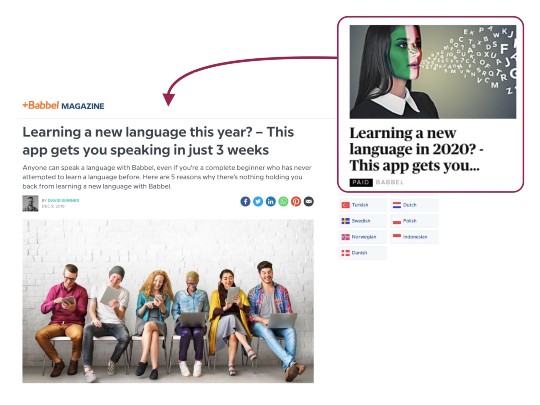 Fisher Investments UK
Fisher Investments UK offers investment management services. The company distributes their native ads on various world's most popular websites promoting their educational guides. With these guides, they reach people interested in financial planning and build brand credibility.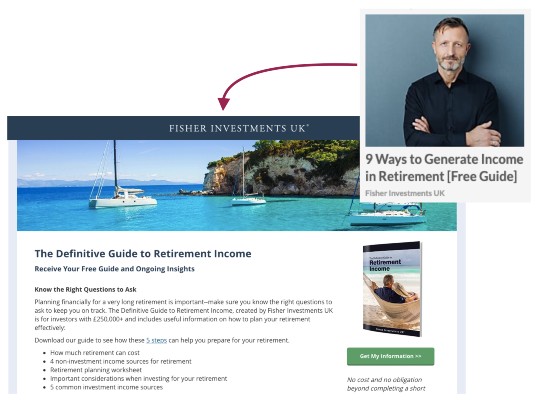 What we do
AdsJumbo.com is the new innovative verified ad network for Windows Store apps & games. We have developed a new way to monetize windows apps & games that provides an excellent user experience to keep your users happy.
Unlike other existing ad-solutions for Windows Apps on the market, our ad technology is based on 100% fill rate with top revenue, it's very similar to the existing Windows SDK. As a result, AdsJumbo.com provides best ad performance and multiple ad formats including banner, interstitial and video ads!