Mutual trust is important for us and for partnership!
Native Ads MGID - AdsJumbo Native Advertising, Monetize Apps, Websites
Native advertising is becoming increasingly popular among affiliate marketers. And what are the peculiarities of running native ad campaigns on MGID for you as an affiliate?
You might have already seen our native advertising guide for affiliate marketers and list of top-paying affiliate programs. This time we decided to tell you how you can promote your affiliate offers with MGID – native ad platform that will serve your ads across thousands of online magazines and news aggregators.
To get the freshest insights, we talked to Daniella Kravtsova, Head of Affiliate & Partnership Marketing at MGID. Daniella provided us with up-to-date statistics and shared actionable tips on how affiliate marketers can make the most out of their native ad campaigns with MGID.
Disclosure: This post may contain affiliate links. This means we may earn a commission if you buy something through our links at no additional cost to you.
Q: What are the best performing verticals for affiliates doing native?
A: Currently, the best-performing verticals are healthcare, business opportunities, dating, gambling, desktop gaming, etc. The strongest GEOs are the United States, United Kingdom, Vietnam, India, Indonesia, Mexico, Italy.
If we talk about top GEOs in MGID and best-matching verticals for them, here is a short list for each:
US - Investments and bitcoin trading, Consumer products, Health & Beauty, Dating;
Thailand - Weight loss, Binary, ED;
Germany - Online games, Gambling;
Italy - Weight Loss, Dating;
Romania - Weight loss, Health & Beauty offers;
Viet Nam - Weight loss, Money Making, ED;
India - Hair loss, Casino, Money Making.
For more precise data, take a look at monthly Top-risers in July:
Q: Do you offer special terms for affiliate marketers?
A: Our biggest spenders are product owners and media agencies. But obviously, we have rock-star affiliates as our top clients as well. These people generate thousands of leads and sales with us for a variety of offers.
We have a lot of solutions for affiliates. We allow A/B testing of creatives and prelanders. We are well aware of the needs of performance marketers, and we made the best in the market tracking options that include a symlink integration that allows you to set up tracking in 1 click with tracking systems such as Voluum, Hasoffers, Kochava, Cake, Adsbridge, etc.
Also, we have the most flexible system on the market that allows you to get more for less money. Advertisers can change the price not only for individual teasers (in most of our competitors' systems the price changes only on a campaign level) but also for different regions and publishers' IDs. Moreover, we've recently released a completely new feature – you can change bids by publishers' sub-ids. Of course, bids could be adjusted manually at any time.
For affiliates, it's highly recommended to go for the full-service option, which guarantees a dedicated Account Manager. MGID's account managers do all the "dirty work" for clients, including campaign set-up, optimization, creative requests, and ongoing optimization.
Q: What should affiliate marketers consider before they start doing native advertising?
I want to point out that there are three main things that every affiliate should keep in mind:
Have enough budget for a test. Usually, for a test campaign, I recommend 14 days with 10-15 ads to start. This period lets us gather required data to properly optimize clients' campaigns. The budget itself highly depends on the number of GEOs and offers a client starts with. Though, $1,500-$2,000 is typically enough to test.

Use spy tools as a source of inspiration, rather than a stock of ready-made solutions. In fact, all native ad networks rank creatives, redistributing traffic in favor of those who were the first to download a landing page or an ad. We strive to be the most flexible network on the market and give our clients a lot of solutions that allow them to experiment and drive the best conversion rates and volumes. Copying active creatives within the same GEO and categories doesn't help performance marketers to earn more. It must be remembered that our audiences are real people with real-life problems. They are eager to solve problems and want to pay money for this. The one who finds how to "trigger" the audience using new approaches always wins. By copying someone else's campaigns, you will never achieve the same results. MGID continuously works on implementing new solutions to simplify the moderation process for advertisers. We have currently launched an automated image de-duplication. This system limits impressions of identical teasers. So we give the opportunity to do A/B testing, but always encourage our customers to come up with new approaches.
Be aware of bot traffic. If you're an affiliate marketer, chances are your landing pages have fallen subject to bad bot traffic a time or two. It's sometimes inevitable to get a few clicks here and there from bots — but some marketers have lost tons of money to stealthy bot traffic. Statistics show that a staggering 50 percent of all online advertising will never be seen by human eyes. Proprietary anti-fraud software, in-house analysts and 3rd party validation by Forensiq combined block more than 10 million clicks a month, saving MGID's clients' advertising budgets. MGID has focused on brand-safe sponsored messaging, and when we say 'brand-safe,' we really mean it.
Your Bonus Awaits!
Sign up and deposit from $1000 to receive a 25% bonus on MGID ads.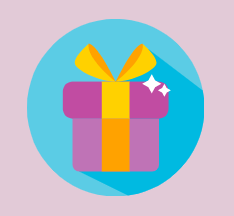 Q: What are the main benefits of doing native advertising compared to more common techniques applied by affiliates?
SO, I'd rather say: why risk and try native?
You can get your displays on some of the biggest websites in the world.
Some affiliates are doing $30k+ daily on native since the placements give huge volumes.
It's easy to learn the basics, and you can always get help.
There are options more productive than CPA affiliate marketing.
However, newbies shouldn't try going native on their own for these reasons:
They might be scared off with high bids (since the traffic sources are very competitive) and lots of targeting specifications.
Sometimes, they truly believe that under $20 payout offers could work with native which is misleading for them.
With native, ad content is likely to be device and platform responsive, thus making it easily shareable across diverse digital spaces. Statistics show that native ads are viewed 53 percent more often than display ads. In addition to the structure of native ads, its smooth integration into informative content increases chances for shares as well. Studies show that consumers prefer authentic content that doesn't appear too promotional or flashy. These aspects combined help many brands and advertisers go viral. Viral content boosts the visibility of advertisers' products or offerings — and ultimately, increases brand recognition and trust.
Native has become an almost irreversibly essential component needed for any successful advertising strategy. No matter what side you're on, increased views mean increased engagement, which can translate to higher revenue for publishers and advertisers.
Q: Why might affiliates fail to get desired results with native advertising? How to avoid it?
I can tell you about 5 main mistakes. Let's go:
1. Expecting Success Too Quickly
Some affiliates, especially beginners, get discouraged when trying a new traffic source. Becoming quickly frustrated because something isn't delivering immediate results can cause you to make poor decisions that you'll end up regretting.
Instead, be patient, test, and adjust what you're doing until you begin to see results and can start optimizing and scaling your campaigns.
You need to be persistent, just make sure you watch your budget so that you're only spending what you can afford.
2. Not Making Effective Creatives
This is one of the most common mistakes made. If your ad has been downloaded from a spy tool and then localized via Google Translate, it's not likely to get many clicks. Here's what we recommend instead:
Always have your customer in mind when designing creatives. Your ads should resonate with your target audience. Split-test different audiences with several creatives to identify the best-performing ones.
Triple-check the copy. No matter how seductive and selling it is, no one will ever buy your "wait-loss product". Make sure you've eliminated all errors.
Сut on stock images. They've been used too often by too many. If you choose to use them, try to find a new creative approach. For instance, an image of a happy family in the garden with some creative copy could be used to create an ad for antidepressants. Also, utilize free photo resources that provide high-quality organic-looking photographs like Pexels and Unsplash.
Localize your ads properly. What works in one market won't necessarily work elsewhere. For instance, if you were targeting users in Austria, you'd have to keep in mind that in that country, people speak German and at least two main dialects. Social environments and psychology have to be considered as well.
3. Not Utilizing Available Features
A lot of affiliates gamble ad dollars when most native ad networks allow you to track every parameter of your campaign and optimize it based on the budget, placements, audiences you target, etc.
To help affiliates make informed decisions, MGID provides Traffic Insights, Selective Bidding, and a Price Recommendation Engine. These dashboard features were developed in response to their clients' feedback, and now they help them maximize the ROI of their ads. Use them whenever possible.
4. Neglecting Your Account Manager
Even if you feel like you're properly utilizing all the tracking and optimization tools at your disposal, your native ad network account manager has many more insights for you.
Firstly, they will teach you how to properly use the features of the network. Secondly, they are an inexhaustible source of knowledge, insights, and the latest trends. They'll willingly share this information with you because they want to boost your campaign's performance.
5. Forcing Traditional Ads into a Native Ad Format
By 'native ad format', I don't mean just the visual design of the ad.
If instead of telling a story you are basically copying and pasting what's on your website, it's unlikely that your ad will convert.
Provide a value-added experience to your audience – this is what works best with native. You need to trigger users' emotions in order to entice them to interact with your ad and eventually take action on your landing page.
Q: Are there any restrictions for MGID campaigns across different verticals?
MGID reserves the right to block any content, products, or services for any reason, as we see fit. Here are the restricted verticals:
Dating services facilitating sexual encounters
High-risk investments or impossible get-rich-quick schemes
Illegal subject matter or promotion of illegal activity
Illicit or digital drugs
Pornography or erotica
Products or services claiming to predict the future
Terrorism
Tobacco or nicotine
Unauthorized celebrity endorsements
Weapons and explosives
To maximize the success of your teasers, we recommend you follow our guidelines. We have detailed guidelines for all ad categories (PG/R/NC17/ NSFW). Your account manager can also help you with recommendations for the specific categories. Here are a few tips to get started with:
Use the correct language.
Make compelling creatives.
Don't cloak. We have the property internal solution that saves the original pages during moderation and alerts us if any changes have been made after moderation. So do not cloak, it's better to let the team know what you want, and we'll let you use it in the A/B/C test. We allow up to 10 landing pages in rotation for 1 teaser, but all of them must be approved by our creative team.
Also, you can look at the most successful teasers on Adplexity, Anstrex, or other intelligence tools for ideas.
Q: Can you recommend any best practices for landing pages creation?
Pre-sell pages are kind of cheerleaders of native advertising. They encourage and interact with the reader, get them inspired, and yet also frustrated about the problems they face. The reader has to click through to your sales or lead generation page to discover the full solution.
While developing the landing page, check grammar, spellings, fonts, animations and test mobile and desktop versions. Choose one style and tone of voice and maintain it through the page.
Don't try to mix all marketing techniques or use all of them, it will only distract customers. Your main page also should not be overloaded with the advertisement. Set one goal per landing page and focus on it.
But what is a secret ingredient to make a landing page appealing?
By using interactive design, you are able to engage users with the web page while they're scrolling it. Your main task is to catch the attention of potential clients. Let's say, you work with coffee or tea offers – create a quiz to find out what kind of beverage he/she will like. It improves user experience and lowers bounce rates.
Below you'll find some tips for a few popular verticals.
Dating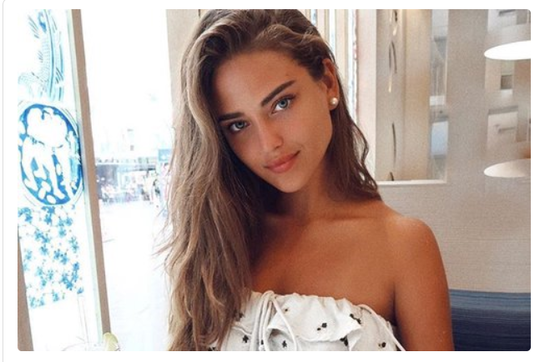 Choose images according to the beauty standards of your target GEO.
Interact with your user, include relationship or matching quizzes.
Girls with tattoos are proven to receive more clicks.
Flirty phrases in the header.
Naked women on teasers is an already sign of bad taste. Mysterious and real looking girls is what converts now.
Nutraceuticals
For beauty or weight loss products, use a filter on the landing page. Users could upload or take photos of themselves to see how they will look without wrinkles or 20 pounds less.
Share success stories and reviews. People believe in the magic power of the product if they have some evidence from others.
Include photos and feedback from influencers to build customers' confidence in your products.
Gambling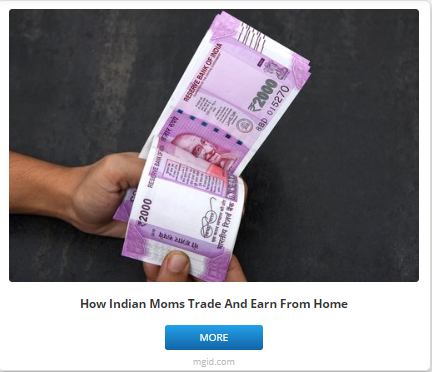 For gambling offers, your landing page could be developed in the form of tips-listings or rankings such as "Five ways to cheat in online-casino," or "Top 10 online poker sites with the highest payouts".
Quality is important. With your landing page, you have to make your users believe that authentic casino and they have chances to win. No grammar mistakes, animation errors, and low-quality images are allowed.
For prelanders, you can use Slots or Roulettes to encourage users to play and continue the game.
Q: Any tips for reducing CPA on MGID?
It all starts with optimization. Our final bid is a combination of Teaser CPC + Widget Coefficient. And a lot of clients wonder what is the best way to play with these 2 variables and is there any bidding strategy. If you combine these two pieces the right way – your eCPA will decrease.
The prices depend on the GEOs and devices you are targeting. In order for you to acquire high-quality inventory you should be highly competitive on the market. There is no sense in starting a campaign with small bids since you will end up buying only remnant traffic, and not allow yourself a chance to truly test quality placements.
Setting optimal bids (or even a bit higher) at the beginning will allow you to get good volumes of traffic right away. Thus, you'll gain high CTRs and will be able to slightly decrease the bids on the go based on the overall performance of specific placements. Selective bidding is a super flexible tool which can help advertisers maximize ROI from every cent invested.
We always suggest using a pre-landing page with success-stories to make a campaign perform better. Also, it's better to separate desktop and mobile campaigns. If you have a lot of GEOs that you need to target, group them according to their average bids in different campaigns. Your manager can provide you with the recommended CPC prices based on your specific case.
Q: Which targeting options perform the best for affiliates advertising on MGID – granular targeting or broad targeting?
One of the key strengths of modern advertising is its granular targeting abilities. Use this to your advantage by targeting a subset of your audience with a highly customized piece of content.
When creating your ads, keep user intent in mind. Don't bait and switch – if your content doesn't meet the expectations your ad sets, you'll risk ticking off your readers and wasting money.
MGID's targeting options include:
GEO (country + region)
Browser (11 options available now)
Browser language
Devices and OS (Desktop, Mobile and/or Tablet and the respective OS version)
Q: What are the most common reasons for content rejection?
Right now, one of the most common reasons for the advertisement rejection during the moderation process is its relevance to the landing pages they refer to. Being relevant does not mean that you have to be boring in your creatives. Instead, you can play with the origin of your product, its benefits, verbal associations, etc.
Some prohibited practices that lead to rejection from our moderation team include:
Copyright infringement;
Security and privacy violation;
Cloaking;
Amateurish image concepts;
Clumsy PS editing;
Websites under construction;
Fake elements used in web page design. Mimicking well-known websites to boost your authority is a prohibited practice;
Impersonation of legitimate sources;
Celebrity endorsement. People still enthusiastically buy products "recommended by Dr Oz" or accompanied by a fascinating story of Oprah Winfrey's weight loss/wrinkles removal/parasites treatment/whatsoever. We can totally understand advertisers' willingness to use famous faces on their products' promotion here and there: at the top of the page, at the bottom, even in its tiniest corners. More recognizable faces equals bigger profits, right? Certainly, but not in the long run. Do you believe it can be effective and "harmless" at the same time? We don't think so, and we put our best efforts to define such cases as quickly as possible.
Aggressive clickbait. People are more interested in shocking content. Extremely overweight people, open wounds, crime scenes – anything that gets them scared and makes them act (buy your product, in our case) in order to avoid such an experience in their own life. But still, it's very important to know where to draw the line. That's exactly what we are here for.
You should avoid these practices to pass moderation faster in the future. Regular cooperation and a consistent level of deep trust for a period of time will allow us to have fewer doubts regarding your campaigns.
One reasonable question that might have been bothering you since the beginning of this article is - how do we detect your substitutions of inappropriate content?
GeoEdge is our reliable security partner. You might've already heard (and probably more than once), but we really appreciate their partnership. With their automated constant scanning of all active ads in our system on various security and content aspects, we don't have to worry anymore.
But we still do. Manual check is an integral part of our daily workflow, and that one is even more critical. Our Compliance team is large enough to cover all time zones and we're still expanding. Your content and its compliance are being monitored all day by our moderators. Armed with a trusted proxy service which provides dynamic LPs, we track all redirects possible while utilizing a wide range of technical features to inspect each component in combination and individually. We adjust your creatives by assessing the image quality and dimension and replacing it with a better one if needed, while also giving our recommendations on anything that could improve your performance. Could it all be possible if it wasn't for manual moderation?
Your account manager will act as an intermediary between you and the compliance team. They will notify you on any matter detected by our watchful eyes.
However, as well as being an "attorney," an account manager can also be your "judge." We appreciate our reputation and for any serious/continuous (underline the correct one or choose both) violations, MGID has a multi-level system of penalties, starting from blocking your campaigns, continuing with regular fines and up to freezing your account's balance and permanent block of your cabinet.
What we do
AdsJumbo.com is the new innovative verified ad network for Windows Store apps & games. We have developed a new way to monetize windows apps & games that provides an excellent user experience to keep your users happy.
Unlike other existing ad-solutions for Windows Apps on the market, our ad technology is based on 100% fill rate with top revenue, it's very similar to the existing Windows SDK. As a result, AdsJumbo.com provides best ad performance and multiple ad formats including banner, interstitial and video ads!